QBOX® Horticultural Transit Equipment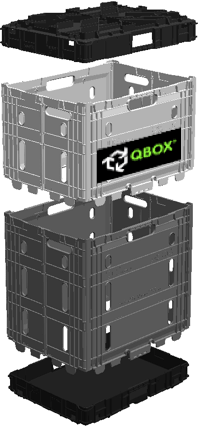 The QBOX® is a proven, 100% returnable transit box for delivering cut flowers and plants. It's already being used by some of the world's leading retailers, saving them time, waste and money.
The QBOX® is modular, designed to accommodate different product heights, robust to withstand the battering of the most demanding supply chain.
The QBOX® was developed by David Stevenson who, having spent 20 years in the horticultural industry, was convinced that there was a better, less wasteful and more efficient way to transport cut flowers and house plants than cardboard.